Bill Ryder Jones
---
05.09.14 / Words: Robert Gavin / Images: Matt Thomas
---
With a contender for Album of 2013 under his belt and fresh off the back of touring with the brylcreem-slick operation that is Arctic Monkeys, we sat down with Bill Ryder-Jones to discuss music, the mental health problems that almost derailed his career and why it's such a pain in the arse being an Evertonian…
Mental health has been a hot topic in mainstream media of late. As someone who has suffered, whilst in the public eye, do you think the way people view the subject is changing?
BRJ: With mental health, I don't think it's the taboo that many people think it is any more. Everyone knows someone who has experienced it. I think the main thing is understanding people and understanding that it's part and parcel of human life.
Was there ever a period in your life where you have taken mental health with a pinch of salt and thought that you, or others suffering, should just 'get on with it'?
BRJ: Not really. My mother has always had mental health problems, so I kind of grew up knowing about it. It was more of a taboo as a kid, as it was a big, evil, black cloud that surrounded us. You only get to know it as mental health problems as you get older and you start to categorise yourself.
For me it's just something that's part of the deal and in many ways I feel that it has been good for me in my career. You need a certain level of understanding of human beings to make music and put it out there, in that way. It's never been something that I have ever thought 'pull yourself together and get on with it'.
I think that might work for some people but I don't think it's too helpful for me.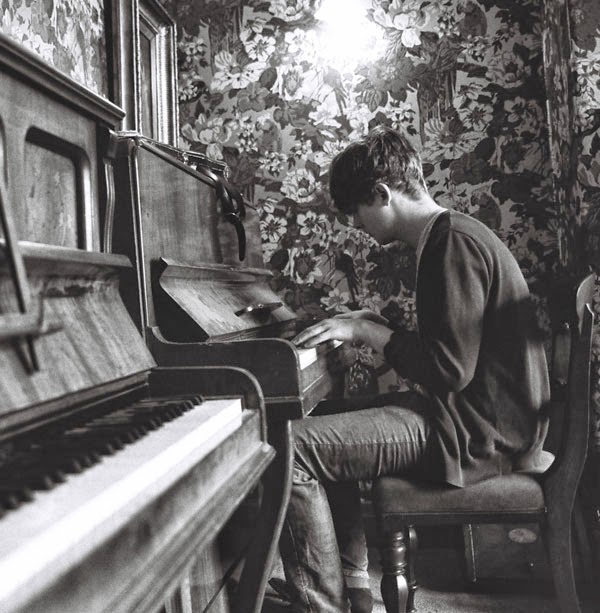 What kind of symptoms and problems did you suffer with, and at what point in your life were they affecting you the most?
BRJ: Like most people who suffer it's a case of the symptoms starting earlier than you thought. With me, I suffered quite a traumatic life event when I was a child of 7. From then on I was always quite quiet and got very anxious about things and people assumed it was because of that (the trauma). Then things got on top, and it got to the point where it became a life problem. The first things were self-loathing, general insecurity, anxiety. Then, panic attacks. They are really the tip of the iceberg.
When you have a panic attack, or a series of panic attacks, you start to realise that it's been coming and that people should have seen it, or perhaps you should have seen it. It started with the panic attacks. I was taking drugs at the time, so I stopped all that.
The real big problems were firstly agoraphobia and monophobia, and then something I don't really talk about a lot is the dissociative identity disorder. The agoraphobia was pretty full on from the age of 21 to now, really. This year is the year that I've really been able to step out and do things that, even a year ago, were just not an option. Monophobia is not being able to do things on your own and always needing someone there.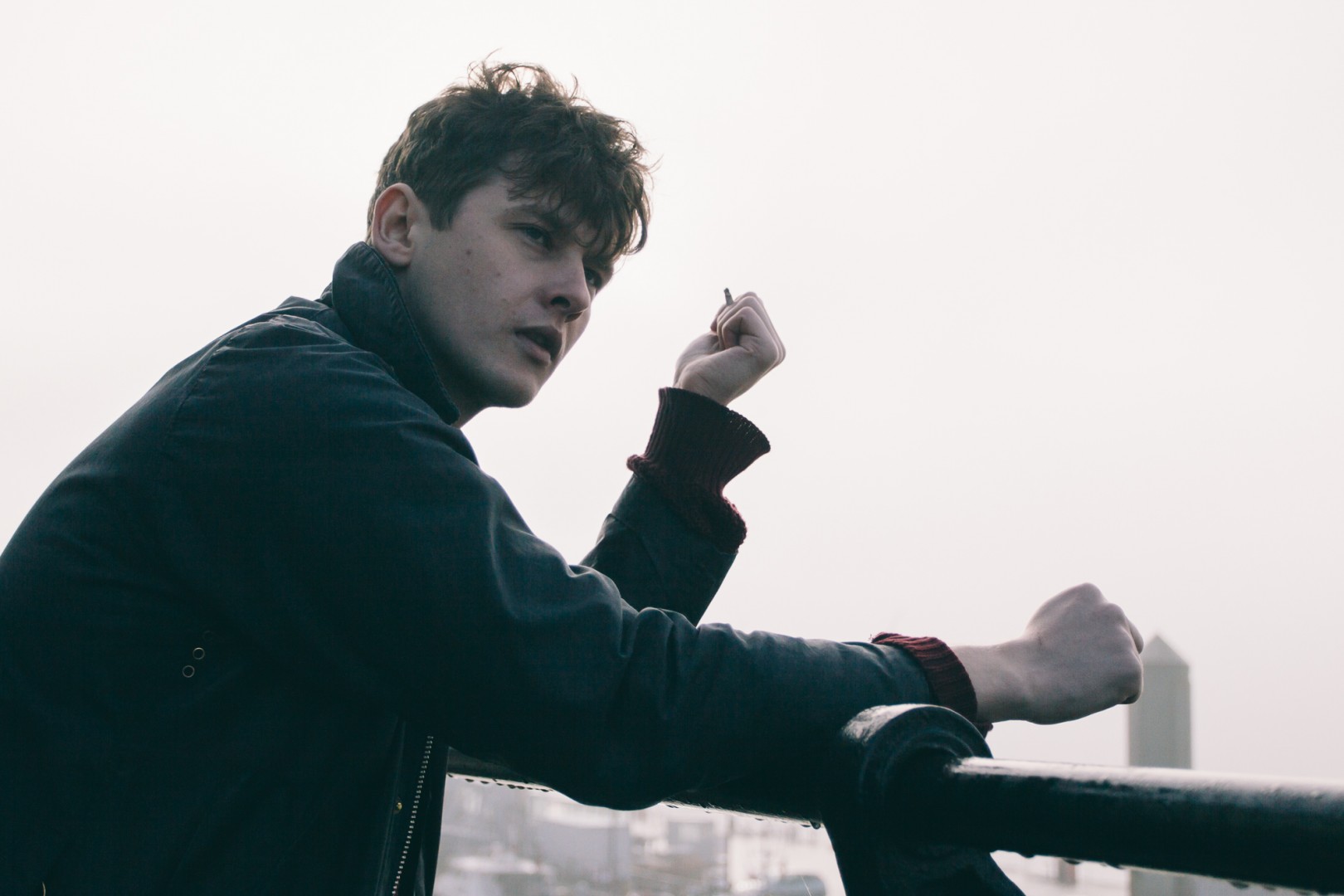 The anxiety was bad enough, but in 2009 I really went really odd, y'know. I've had anaemia before and it was just like 'something doesn't fit'. You can't really figure out what it is. Off the back of that and the nature of how I am, I started to worry about things and at the start of 2009 I spent about three weeks solid believing I was in a computer game.
It's horrible to think about now, but over the space of three years I had three pretty intense periods of derealisation/de-personalistion disorder. Those things are based upon schizophrenia but you never really, fully lose touch. I was completely convinced that the world wasn't real and I was in some simulation, but something in me knew that deep, deep down, if I let go I would lose control. So, when the anxiety prolongs, you suffer all the things off the back of that… depression, getting into alcohol abuse, self-harming. That was something I was involved in for a long, long time.
I worked my arse off for years in therapy and spent a lot of money trying to talk to people and get over things. It helped a little bit, but it was only really successful when I got my medication right, medication that I'm still on to this day and plan to be, for as long as it works.
I think those two things came together, I put a lot of work in and withstood bad times then somebody said 'chemically you probably do need this.' What happens when you start getting the medication right is you can start to look at the things you've learnt, they then become tangible and are useful tools rather than being hopeful words and conversations of desperation.
You say that you've suffered from the age of 21, a time when you were in a very successful band and a lot of people would say you had it all going for you. What was 'the straw that broke the camel's back'?
BRJ: When we (The Coral, a band for whom Bill was founding member and lead guitarist for twelve years) were making Invisible Invasion I began to have panic attacks, which I put down to having asthma as a kid and assumed were innocuous. I was smoking too much weed and not really dealing with things, just living in that false world of the band.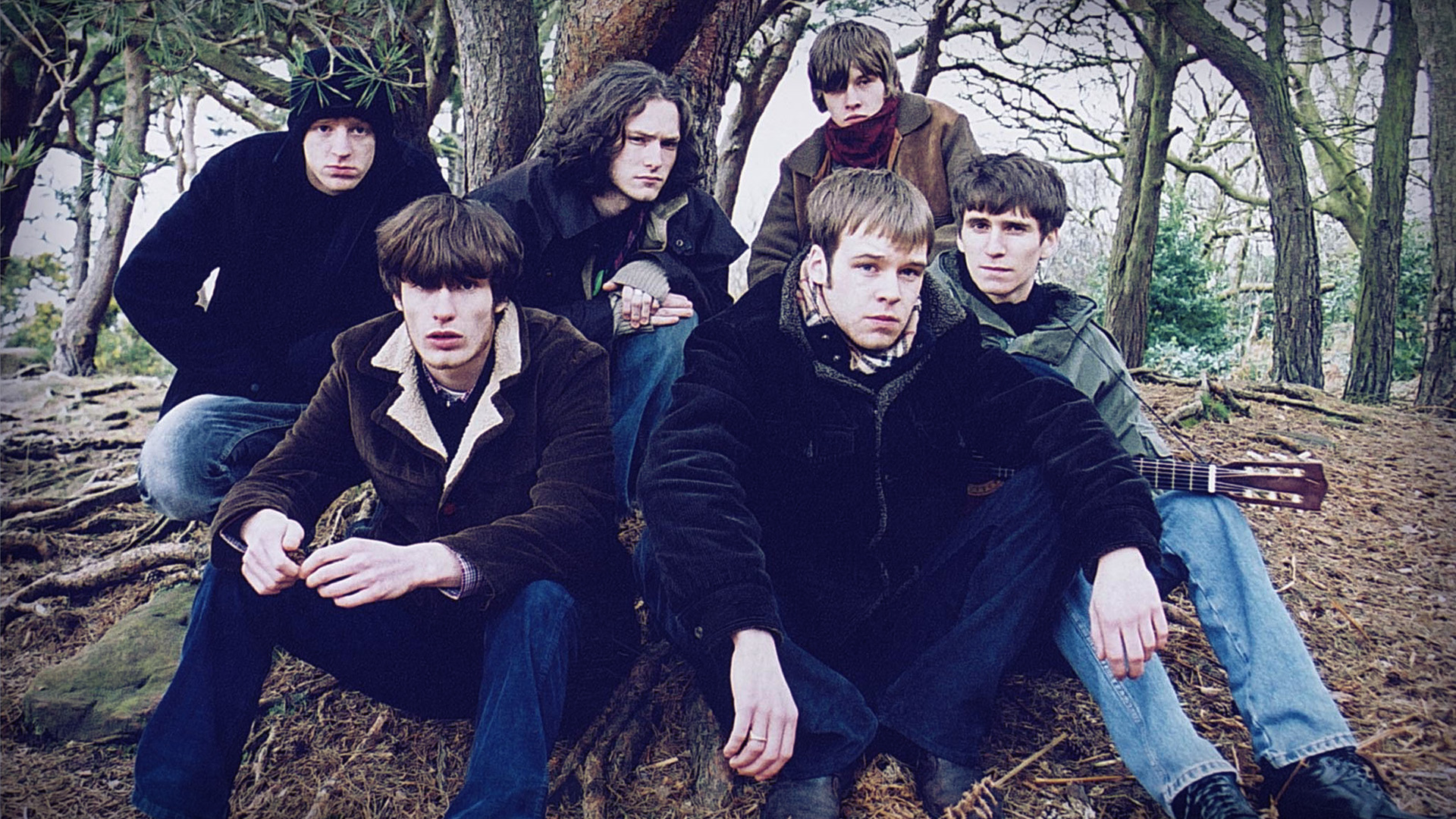 We were on a good trajectory before that and things started to get a bit rocky, I had a panic attack during that album and I thought it was asthma, so I was shooting Nick's (Power, The Coral) inhaler. He stayed up with me the first night, which means a lot to me. I said 'I'm having an asthma attack' so he gave me his inhaler which is just pure adrenalin and was just feeding the anxiety attack which lasted about fucking sixteen hours. That really set my stall out for how I was going to deal with anxiety, after that I developed secondary anxiety, which is the fear of anxiety.
Because of the state I was in, I was given time to leave the band and did so for about 10 months, the first time around. I went and stayed with the person who stuck by me, my first girlfriend Liz and I followed her to Italy and Scotland. Then it was decided that it was appropriate for me to re-join the band.
Basically, I was given time to get my head together and then someone else decided that period was over and I went back. They were great to me, letting me go and everyone tried for it to be OK. I tried very and hard and James (Skelly) was very good to me. He used to come and walk me from my house to our rehearsal room 200 yards away. They all stopped smoking weed around me. But realistically, I should never have gone back, I wasn't ready to go back, but it's just how it is.
You say you confided in people, your ex-girlfriend, Nick and your friend Ant?
BRJ: Yeah, boys are tricky. We don't really work in the same way. Obviously I grew up with Anthony and he's been my best friend for as long as I can remember. He has seen the whole lot and he has stuck with it, but boys struggle with that.
If I had that side to me where I could open up and talk to people I would probably never have got in that position, it's a very important thing. Sadly, people aren't always aware that something is wrong, especially if clouded with drugs, like I was. It's very hard to understand that something is wrong, you feel like you're sick because you're stoned or going paranoid and it's just weird. But if you're smart enough to see something is missing then you'll probably be alright.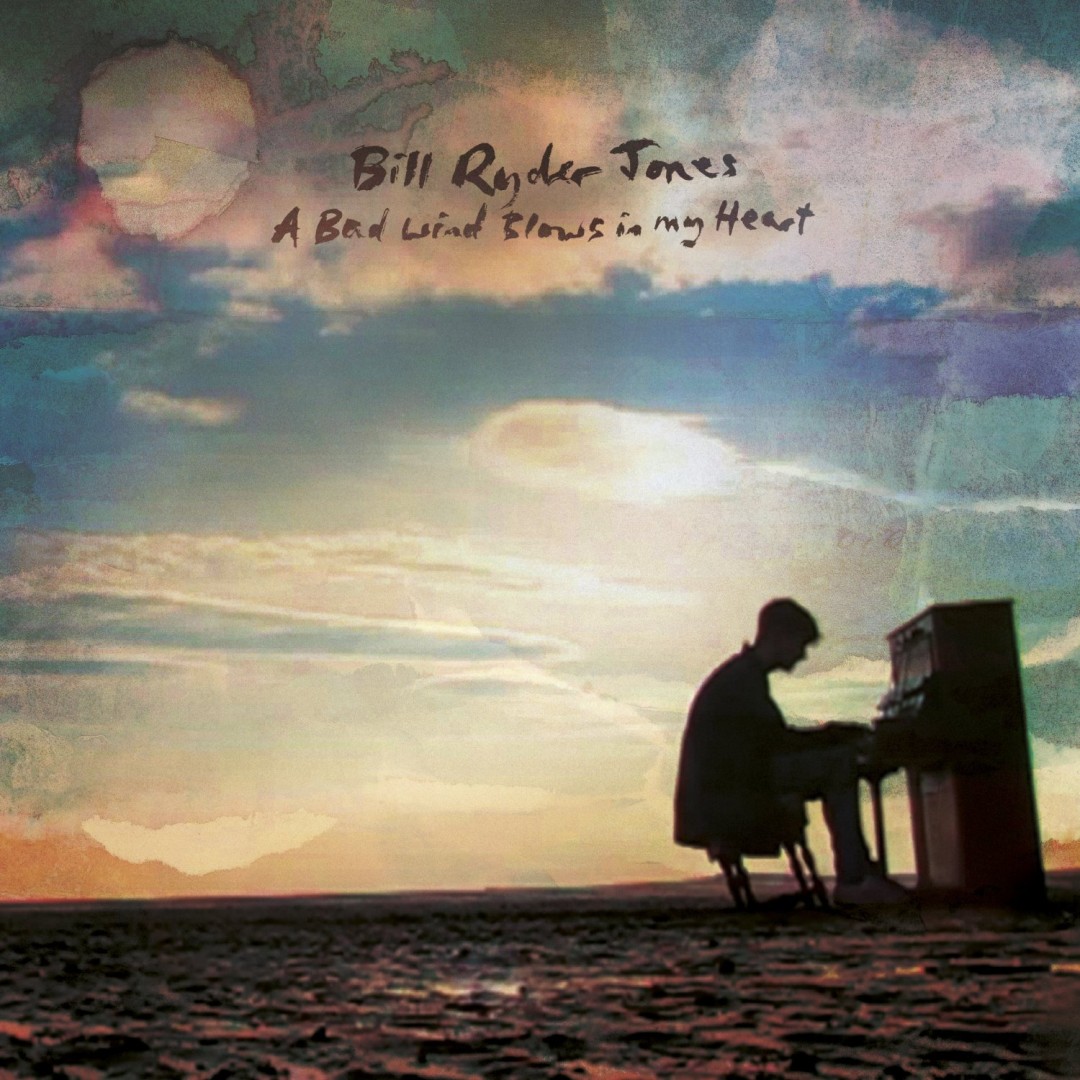 If you could pass on any advice to someone in a similar situation, what would it be?
BRJ: Depends how much you want it. Sad as it is, and I speak honestly here, my anxiety for a good few years became a real comfort. It stopped me from doing things that I was never really comfortable doing. Never liked playing on stage, never liked meeting people, having conversations with people, never liked leaving the house, even. When I could I would always rather stay in and read, play computer, watch telly, listen to music. What happens is, because there is no way out, you just embrace it and it becomes part of you. The important thing is to suss out what is wrong as soon as possible and talk to someone. Therapy. Being 100% honest with someone. Someone you can trust.
Obviously if it's anxiety don't drink coffee, don't drink, don't take drugs, deal with it, believe it and deal with it everyday. Wake up everyday and live it. Also, don't be scared to take medication. I was always scared. As I said, my Mum was on Prozac for years and she always referred to them as her 'mad pills', which was a joke but that stuck as a stigma to taking medication, that it steals something from you. In all honesty they do, there is no magic pill. The amount of medication I take everyday stops me from getting ill and overthinking things. It genuinely works for that, but it does change something. When you get to the point where you have to take 150mgs of Setraline, it does numb you. It's a trade off. It's something I deal with, I'm not happy about it. Every day, I take it, and it kind of upsets me. But I think back to the worst times with the depersonalisation/derealisiaton episodes, having to write diaries and re-reading and thinking that was bleak as fuck, so that trade-off for me works.
In terms of what you asked, find out who in your life is helpful and understands and lean on them as much as you feel is fair. Don't put too much on anyone, particularly a girl you love. I've been with three great girls in my life. My first girlfriend, who I was engaged to, my illness pretty much killed that. At the start of the year I split up with Emma, a girl who helped me when I was sobbing and cleaned me up. They were just episodes, but they all deserved more than to be looking after someone.
You said that you didn't really enjoy playing on stage but this year your situation must've improved, as you've played with Arctic Monkeys at some massive gigs?
BRJ: It's hard to stop and think of yourself in that mode. For a few years I haven't been hit with a bad bout of depression. I'm clean, I'm still not taking drugs, I drink and smoke but I felt that something this year has changed. Before I went away with the 'Monkeys I'd only just got the train to London on my own for the first time in like eight or nine years, and it does feel weird. It's hard to get too excited about it. Both my parents well up a bit when they ask me what I've done, and I say 'I don't wanna go on about it, but I got the Eurostar on my own to Brussels' and both of them are like 'fucking hell!'. Emma is too, even though we've split, she's still made-up when I accomplish anything.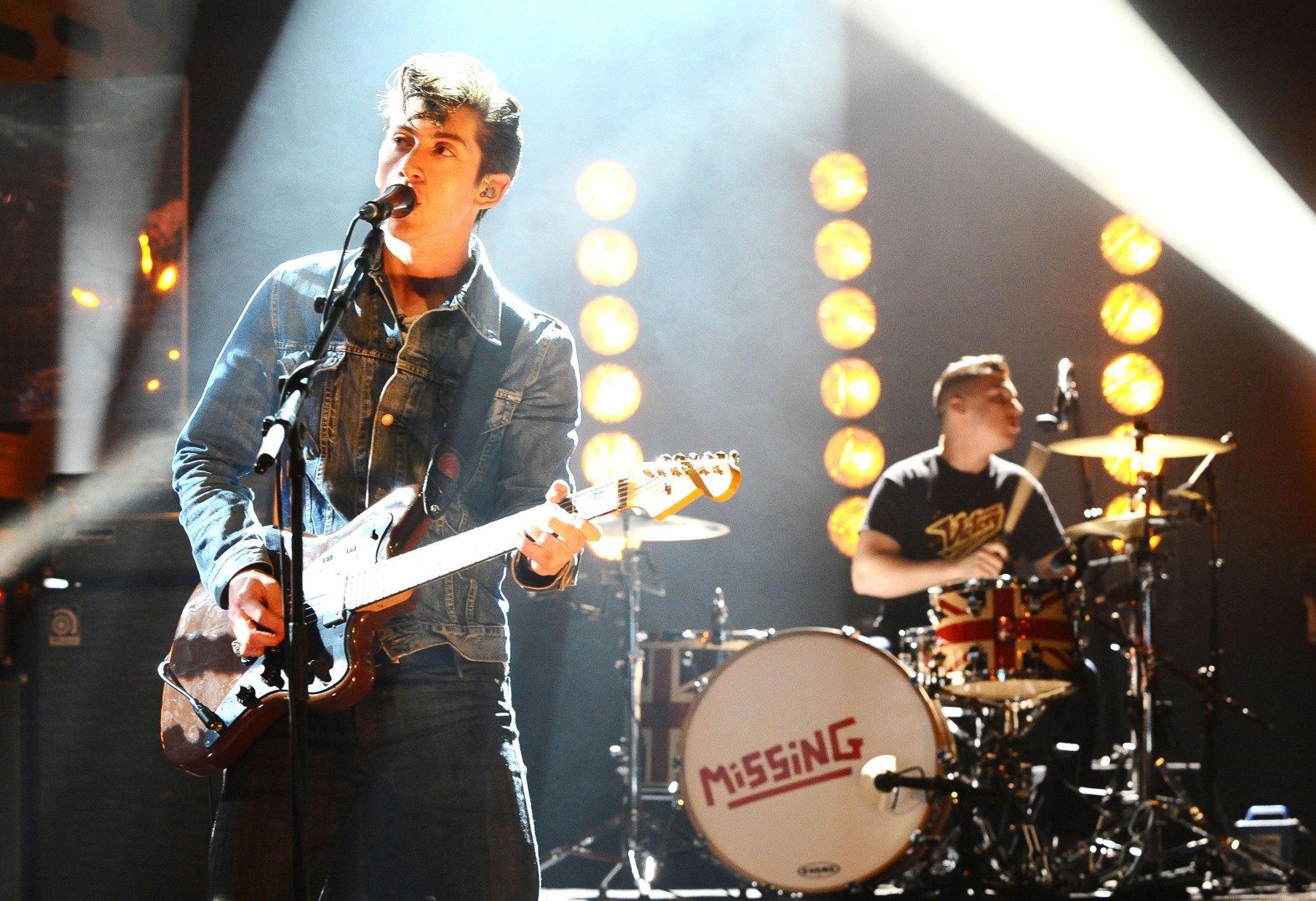 What's next then? New album?
BRJ: Well yeah, but before that I'm doing pre-production on an album with a woman called Saint Saviour. I'm going to do a couple of tracks with James Ford, probably in Liverpool, maybe in London or maybe even Paris, if I can swing it. Just make another record really, keep doing it. Probably do a few more shows with the 'Monkeys again next year, which should help my Twitter followers.
It has been a massive year, but do you still feel any pressure to get rid of the 'former Coral guitarist' prefix?
BRJ: No qualms being related to The Coral or anything, I'm still proud of that. I think there is a group of people out there who actually prefer what I do, and there is a group of people who would rather I not make any noise at all.
But, no, more than The Coral thing it's like the 'Monkeys thing. I love the 'Monkeys, I think AM is one of the best British albums any band has made for years and years and it's an absolute honour to be on that album and to be associated with it. You want the right side of their fans though, y'know? I don't want 'he knows them so let's follow him on Twitter'. It obviously happens, but I just want people who can actually listen to the music. I'm not that arsed though, it'll never stop me doing anything if they asked me. I'd jump at it because I love being around 'em… and they pay really well (laughs).
It's all still a bit mad, to be honest with you. When I was ill there were times when I thought 'I want to go to the shops', but it was never, ever going to happen and now I'm doing all these things, I'm getting the train to London tomorrow and haven't even thought about it.
It's so weird to put yourself back. Like a split personality almost, like that guy would have been gnawing at his fingers, shitting himself worrying about it. Something has just happened, maybe it's just luck, but if I had to pinpoint it, I would say it was the hard work and getting the medication right. That's the thing. That, and being around good people. I don't really hang round with Kopites anymore, all the Coral were Liverpool fans and now all my mates are Everton fans, so that lowers the anxiety levels a bit.
So you are saying there is a direct correlation between supporting Everton and suffering depression?
BRJ: (laughs) Fucking hell, yeah. I'm sure we've seen enough derbies to relate to that.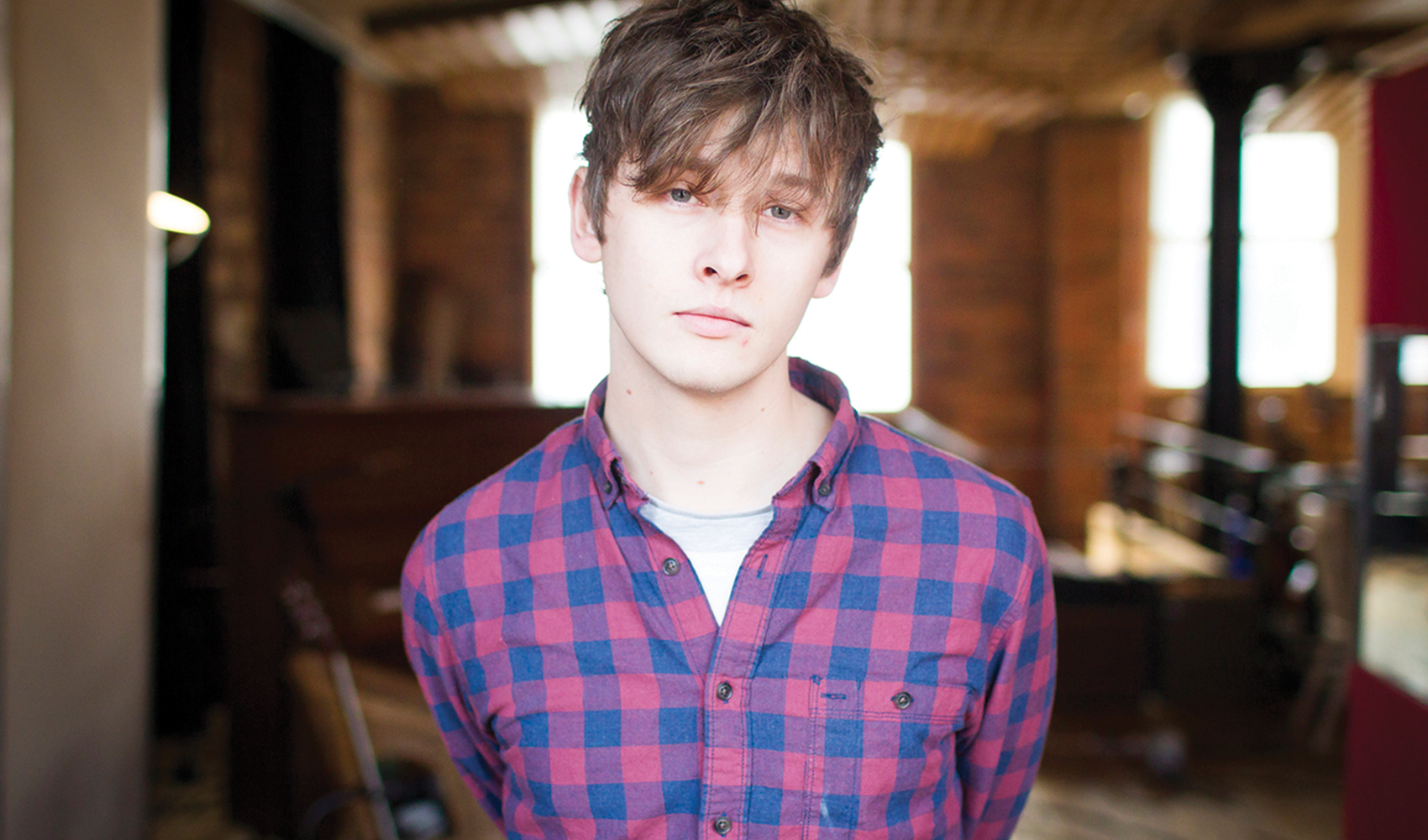 Bill Ryder-Jones' A Bad Wind Blows In My Heart is available on Domino Records
If you're struggling with mental health visit www.theCALMzone.net or contact CALM on their confidential national helpline - 0800 58 58 58 - open between 5pm and midnight every night.
Enjoy that? You might also like this...
Ian Broudie: Coming Home
---
04.09.14 / Words: Jonathan Frederick Turton / Images: Maddy South
---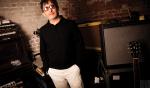 It's a World Cup summer, which means one thing. Ian Broudie's on your telly in his tinted specs (and timeless Hel... Read More
Nick Waterhouse: LA Man
---
04.09.14 / Words: Ste Turton / Images: Carrie Budge
---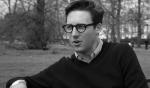 An elated Nick Waterhouse walks off stage at Hackney's Oslo, leaving his band to finish-off a high-octane, old-school-bluesy set. He's a long way from the L.A dive bar... Read More