Sugar Ray Leonard: Boxing From The Bottom Up
---
03.02.16 / Words: Jonathan Frederick Turton / Images: Michael Kirkham
---
Growing up in Palmer Park, Maryland, Sugar Ray Leonard is often associated with a middle class upbringing. In reality, things were tough.
The fifth of seven children, during particularly meagre times he would search for food in dustbins and sought boxing as a form of salvation.
"Amateur boxing is a poor man's sport. It takes kids off the streets, like it did me, and makes you focus your anger and frustrations here, in the ring as opposed to outside of it."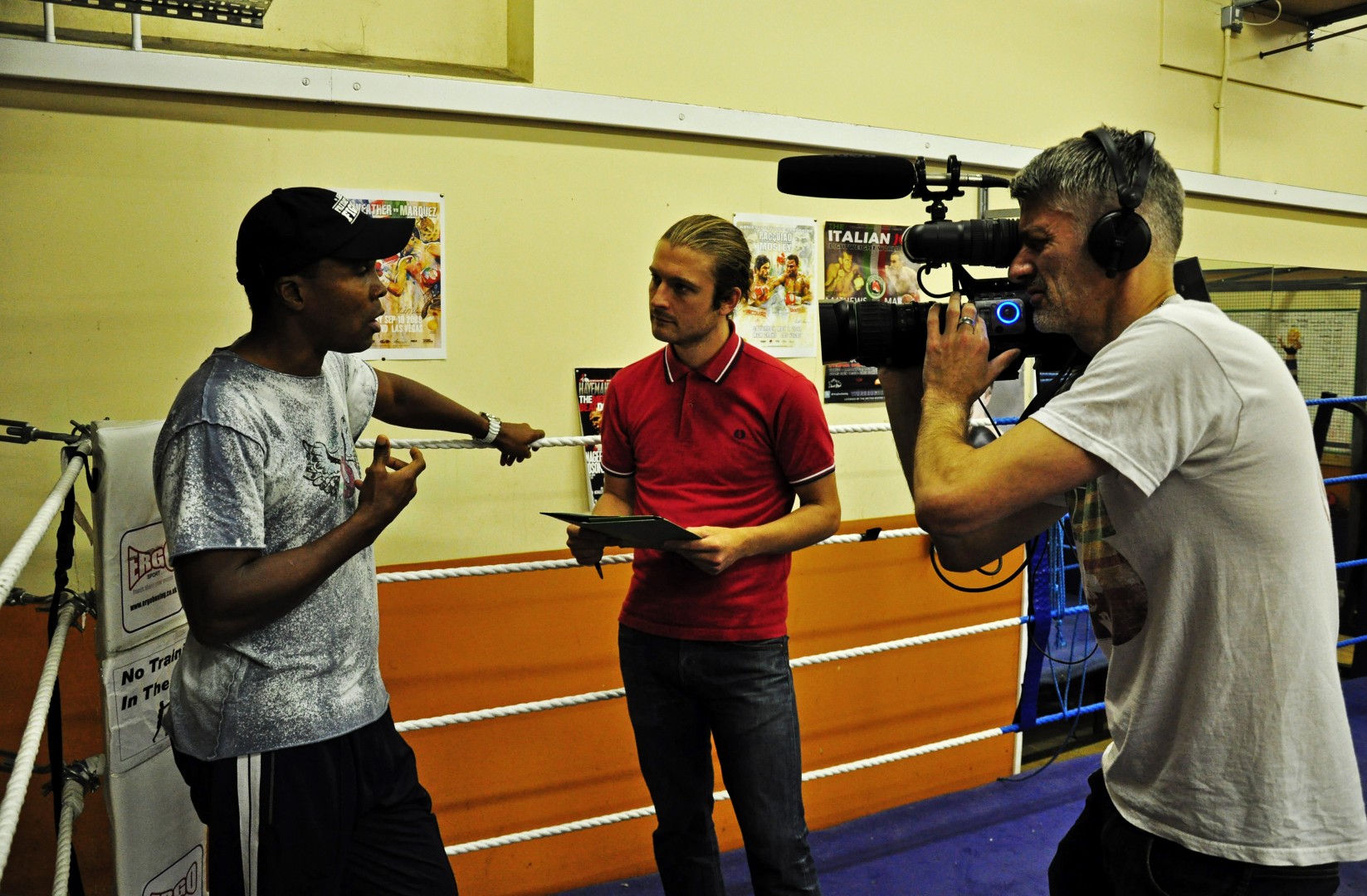 For generations boxing has provided escapism and hope for youngsters from Baltimore to Bahrain. It's about more than having a dust up.
"It's a wonderful thing" says Ray, at The ABC Golden Gloves in Toxteth, Liverpool.
"Boxing gave me a sense of confidence, a sense of self esteem that many of us need when we don't have much."
The Toxteth based gym has a number of members currently competing in amateur tournaments, just as a teenage Ray did when finding his way in the sport. He would go on to win the venerated Golden Gloves title in 1973 and an Olympic Gold Medal in '76. How did competing at amateur level impact upon the fledging contender?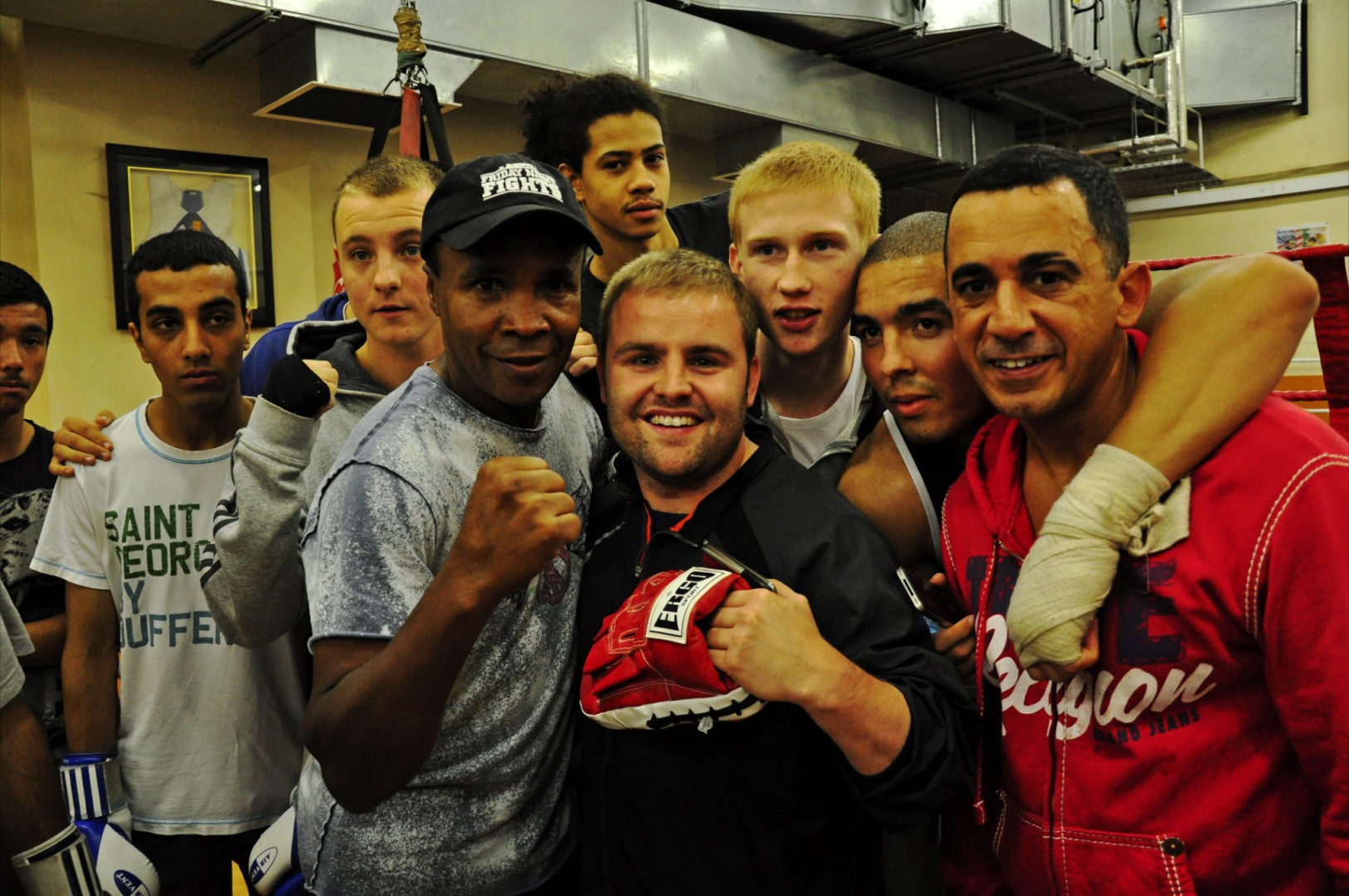 "It gave me belief. I mean, it was tough. The first time I tried out for the AAU Golden Gloves back in the the states I lost.
But it made me a better boxer, a better fighter, a better man. It made me more determined to succeed."
"Amateur boxing is about making the mould. When we come here, to a gym as an amateur boxer, we learn our discipline, our style. Everything is put together, everything is learned, here. How to protect yourself, offence, defence, the proper way to execute a punch. Amateur boxing is the feeder system of great, legendary boxers but it can also just be a hobby."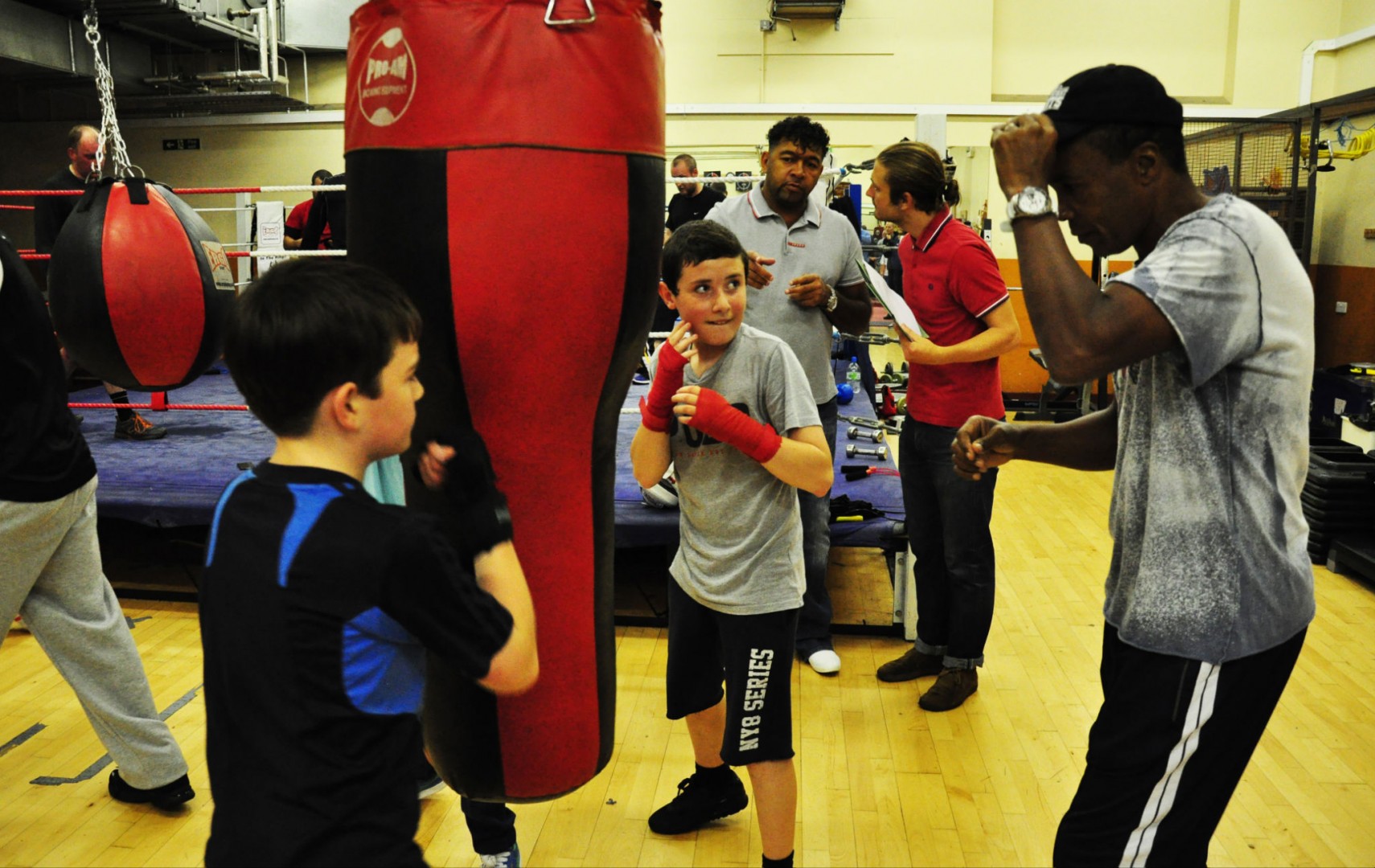 He comfortably interacts with kids around the gym; kids he met less than an hour ago. Holding bags, providing pointers and advice, this is Sugar Ray's natural habitat.
Given all that he's achieved in the sport, his humility takes everyone by surprise. How does it feel returning to a gym like this, seeing kids at the beginning of their boxing journey?

"I'm home. No matter where I go in the world, when I go to an amateur boxing gym I feel at home. This is where it all started for me. I was an amateur boxer, I trained, I perfected my style, my way of punching. From there I was able to win gold medals and world titles."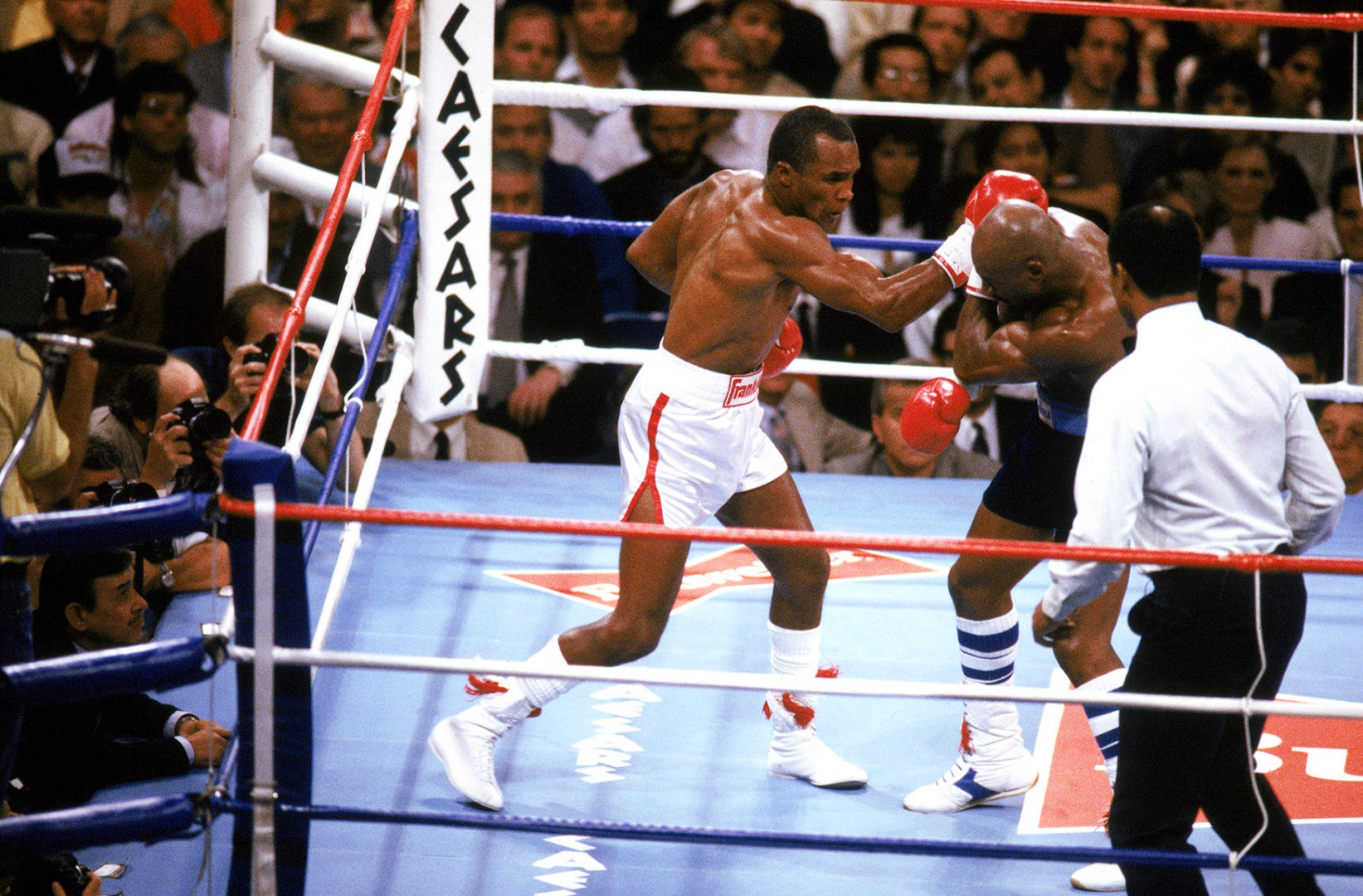 After winning the US amateur crown- the telltale sign an amateur boxer is ready to make the step up- Leonard chose not to turn professional until 1977. The traps of sporting fame appeared hazardous.
"After what I'd heard about pro-boxers being taken advantage of financially, I had no desire to turn professional."
"They made a lot of money but a lot of fighters, legendary fighters, ended up homeless, broke or what have you. I didn't want that to happen to me. I won the Olympic Gold then found out my dad was sick and needed money. So I turned professional to help pay the bills."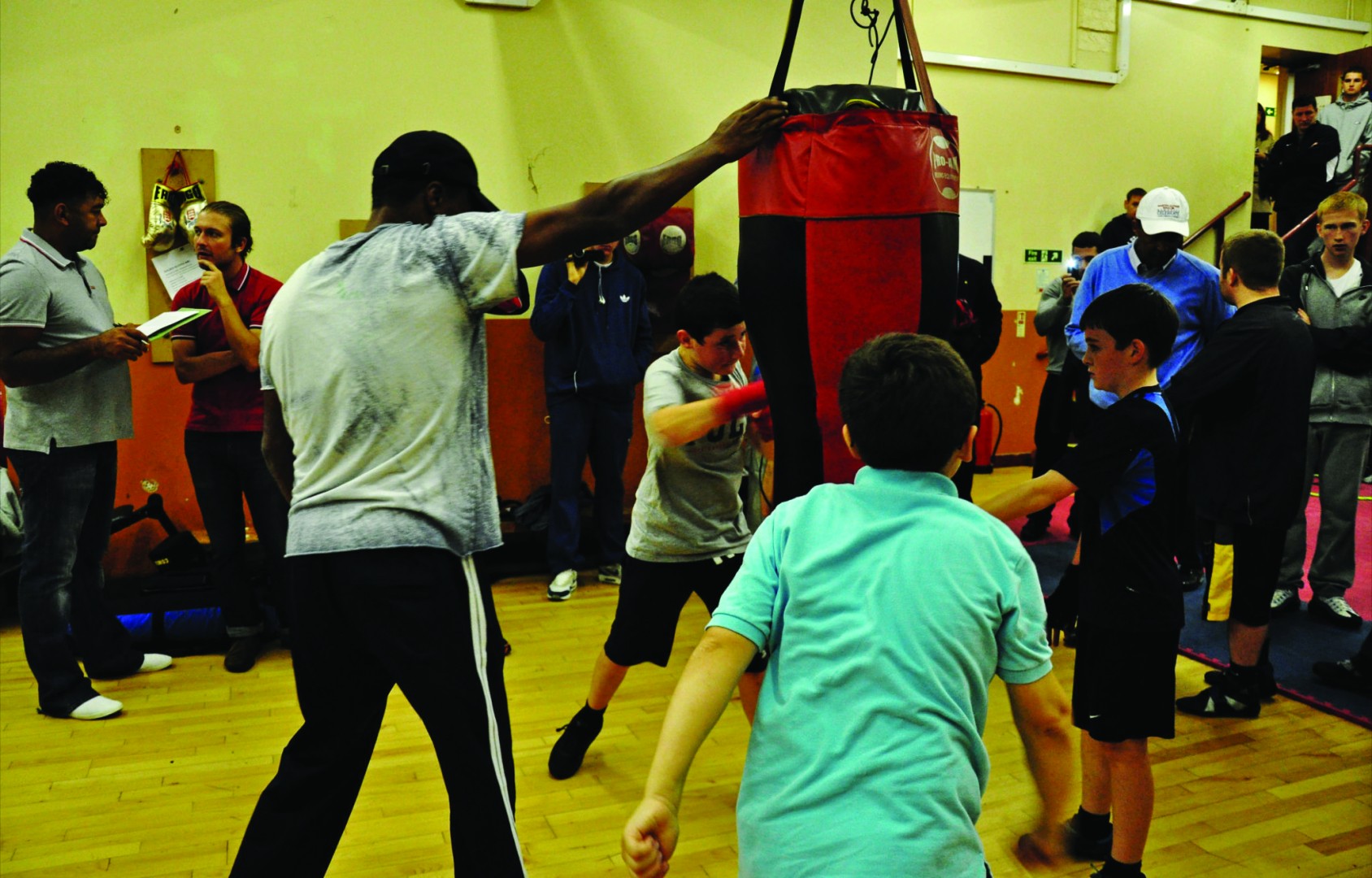 The hall-of-famer overcame many challenges in and outside the ring to reach the pinnacle of his sport. What is it that makes a champion?

"It takes so much. You've got to work hard, have exposure. You've got to be a good fighter, have notoriety around your country, the world even."
"You've got to be special and different, whether you're a boxer, puncher, slugger, whatever."
"It's a big commitment. Not one that everyone can make."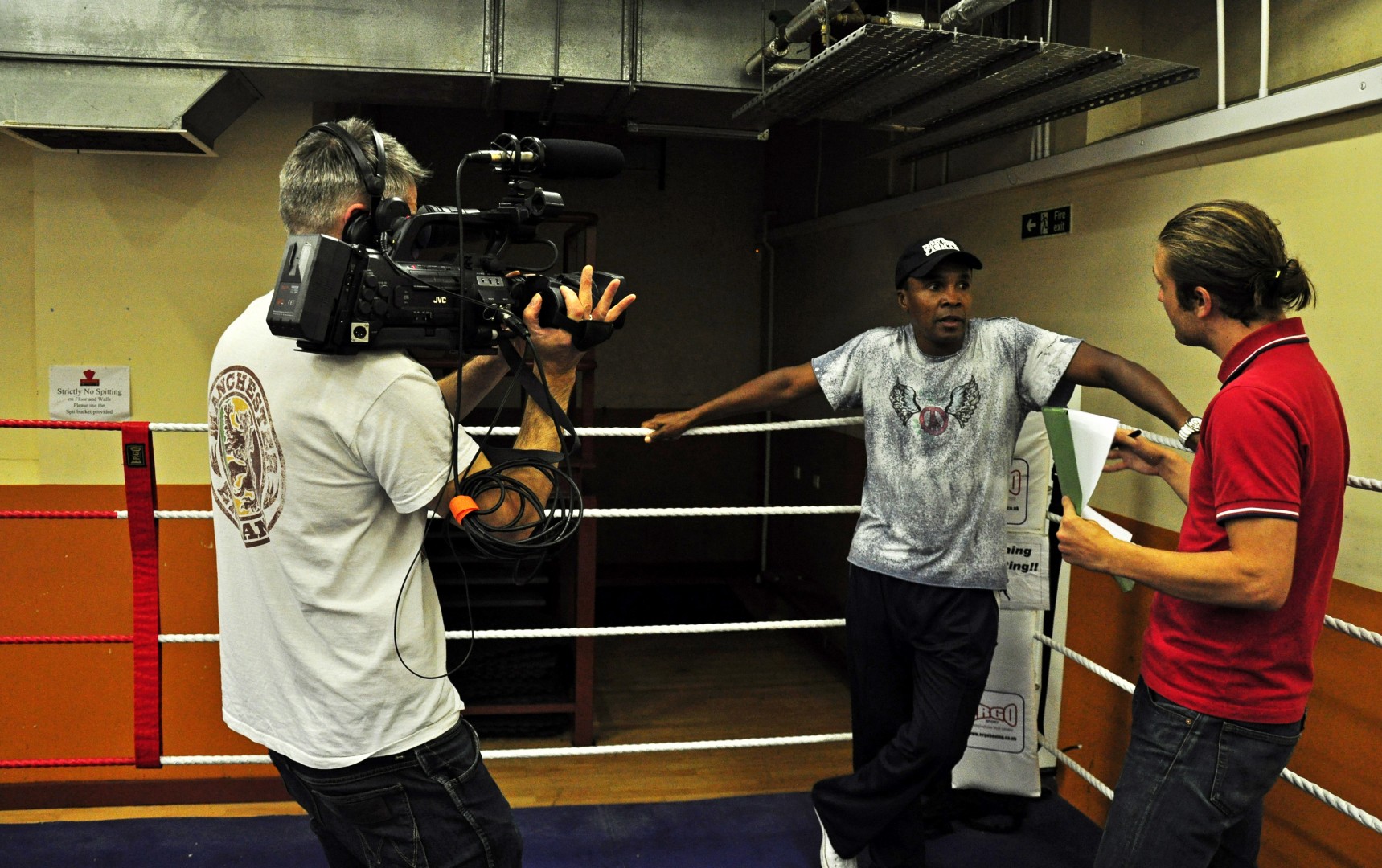 Regardless of whether young pugilists go on to achieve great things, boxing will always serve as a platform for self development and self discipline. Spending a day down at the ABC Golden Gloves, it's difficult to sympathise with those who object to it as a form of recreation.
Boxing fosters life skills frequently to the most deprived youngsters in our communities.
Whether you're a fan of the sport or not, it's ability to get disadvantged kids into something productive, warrants respect. Just ask Ray.
Read more about Sugar Ray Leonard in his book 'The Big Fight', available here.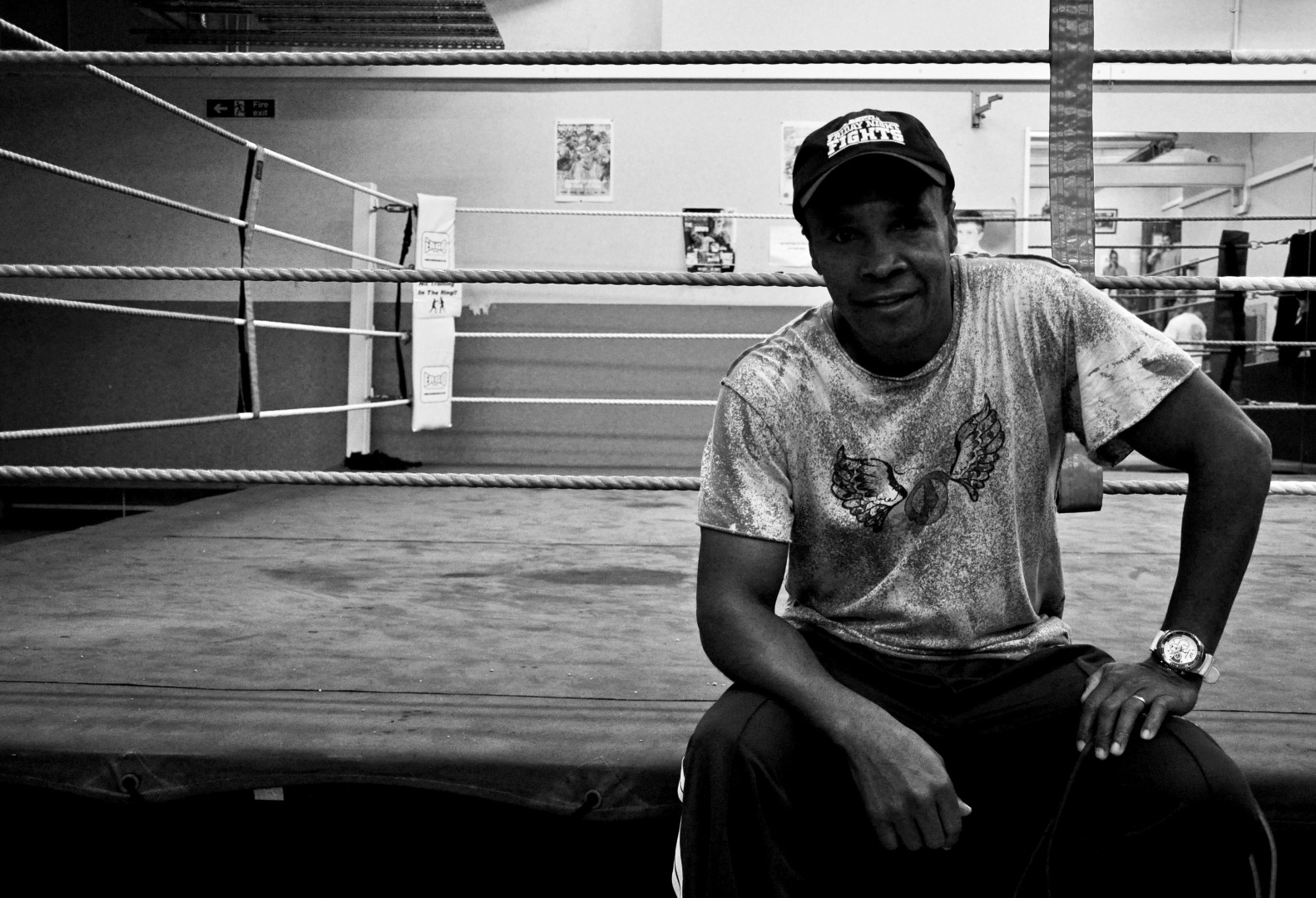 Enjoy that? You might also like this...
Ross Barkley: The Kids Are Alright
---
05.09.14 / Words: Mathew Robinson / Images: Nike
---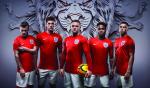 Roy Hodgson turned to his young stars in Brazil this summer. Ross Barkley, probably the pick of the bunch. The Liverpool native thrived under Roberto Martinez at Everton l... Read More
Boxeo Clasico
---
05.09.14 / Words: Jonathan Frederick Turton / Images: Christaan Felber
---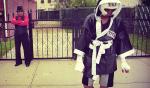 Boxing has always been, and always will be, an interesting sociological subject. Throw New York City into the mix, a back street gym and a Canon SLR, and you've got ... Read More